Tufts STEM Ambassadors share their passion and excitement with high school students in local schools. They spark students' curiosity through hands-on activities and inspire young women, people of color, and first-generation college bound students to consider a STEM path for themselves.
It was life-changing.
Josiah Quincy Upper School Student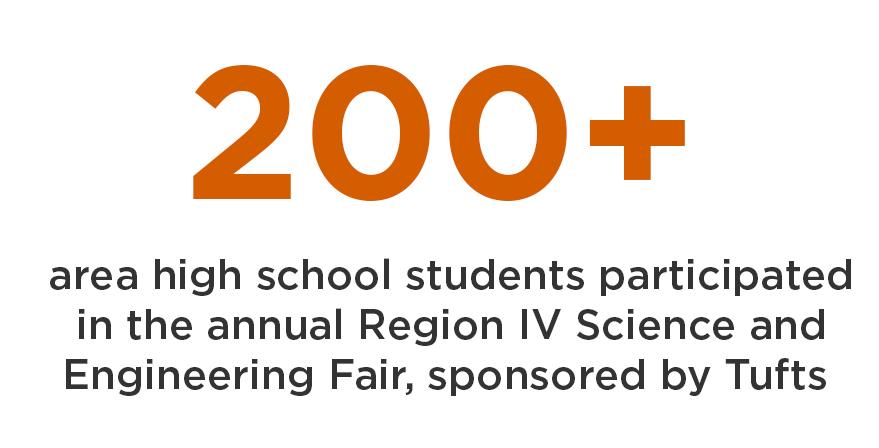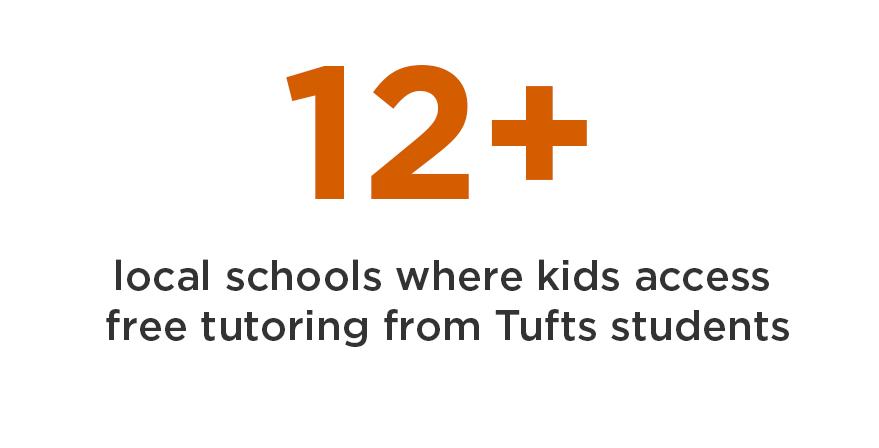 Jumbo Impact
Free medical care. Thousands of Tufts community volunteers. Pooled testing for 8,000+ local students. Learn more about the University's impact on it's host communities.